Fantastic ways to strengthen the bond with your dog.
Life is busy-busy-busy and technology is everywhere today. No matter how bright we are in our daily merry-go-round, it is very important to spend time with our dog every day. We may have a lot going on in our work, our families / families and perhaps many other responsibilities, but for a dog it is simple: WE are THEIR world.
That is why it is very important that we have a close relationship with our dogs. The good news is that our four-legged friends are very easy to make happy! Below we describe 10 ideas to spend more quality time together, ranging from a short game in the garden to a day-long holiday trip.
1. Go on an outdoor adventure!
If your four-legged friend is the type who is always ready to explore and discover new places, smells and sounds, just do it together! You can discover a new walking route, a different park or maybe even a beautiful coastline that you have never seen before. With some dogs you can even go camping and let your dog run free in nature. Spending a lot of time with your furry friend as you share new experiences together is a great way to bond closely.
2. Plan a dog-friendly outing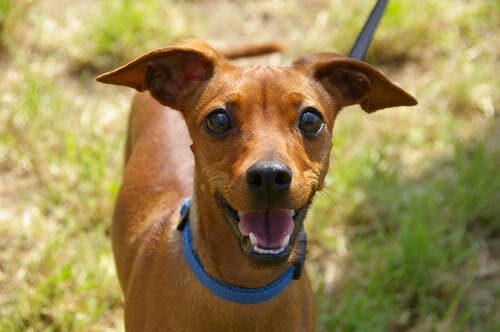 In these dog-friendly times you can take your dog to many more places than before (hotels etc. even provide special arrangements). If you have a dog that likes to take car rides, maybe plan a weekend getaway together? You can plan all weekend with dog-friendly shopping, outings, eating, sleeping and much more!
3. Together on the couch
If you are the owner of a real house sparrow, it is sometimes very easy to make him / her happy: just curl up in the sofa. Many dog ​​owners are constantly busy, but always make sure that the dishes can stand for half an hour when it comes to your four-legged friend. Sit quietly on the sofa and relax with your dog. This may be the easiest way to bond, but it's also fun to de-stress.
4. Go to the dog / pet store together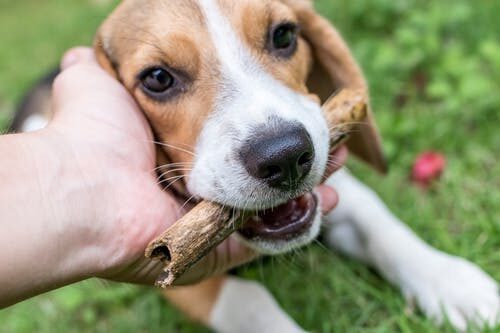 Dogs that behave well in public places definitely love a trip to the pet store too. It smells nice, they have super fun toys and you can meet new people and other four-legged friends. All that will make your dog's day fantastic! And don't forget to let your loyal friend pick out their own new toy. In fact, it's not about buying a new toy: it's about your dog playing with you!
5. Have lunch together on a terrace
Calm dogs that like to make new two- and four-legged friends love watching other people with their own owners. In addition to the fact that you spend time together, your sweetheart can also eat a tasty (and healthy!) Snack!
Picnics in the park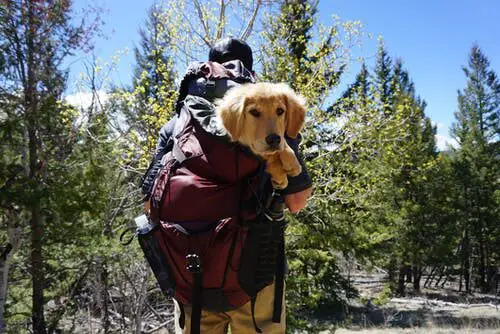 Both shy and very social dogs would love this! If you have a rather shy four-legged friend, spread out your picnic blanket somewhere in a quiet corner of the park and let your dog calmly view everything from a distance. Lounging quietly in the sun and fresh air is a fantastic way to spend an afternoon. You just can't forget to put a special snack for your four-legged friend in the picnic basket!
7. Dog training
Whether you hire a personal trainer, go to a dog school or just work on new tricks yourself, dog training is a great way to strengthen the bond with your dog. He / she will be stimulated psychologically and you will give him / her a lot of positive feedback: after all, you give your four-legged friend extremely personal attention and that will make him / her happy and give you a lot of confidence.
8. Enjoy an ice cream together
If your dog can tolerate ice cream, have an ice cream together. One scoop of vanilla for you and one for him / her and you are both happy!
9. Cook for your dog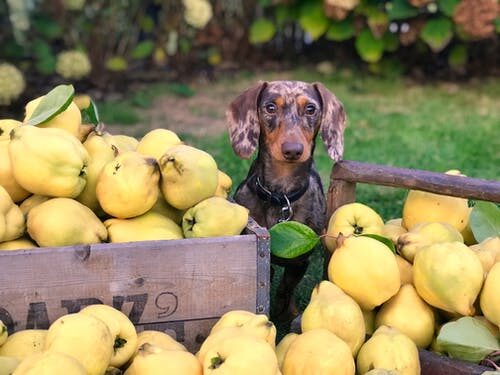 This is a good tip for the colder or rainier days! Prepare a meal yourself that your four-legged friend will soon drool over. You can choose a kind of biscuits or even a kind of stew with "human food"; meat and vegetables that are safe for your dog. If you can taste whether something has been prepared with a lot of love, your faithful friend will taste it too!
10. Just do what your dog likes to do most of all
Sometimes the simplest things in life are simply the best things. And this rule is no different for humans than for dogs! To make your dog happier than a child in Euro Disney you don't have to look far: just do what he / she prefers. Even if it is just a normal walk, some fetching or rubbing his or her belly for fifteen minutes! It doesn't take much to make your dog happy because in the end they prefer to do only one thing: be with you.
Tips to build a good bond with your dog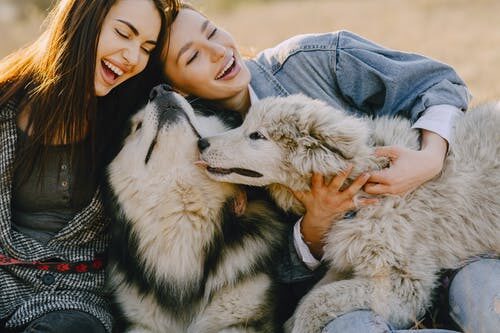 If you want to build a good bond with your dog, the most important thing is: spend enough time with the dog, spend a lot of time together!
If you maintain a consistent and friendly approach during the puppy's first year, you will be fine. You can teach the puppy a lot in the first year, but then the puppy must know that you are honest and that you treat him well.
You can best strengthen the bond with your dog by playing with him. You teach the puppy the rules how to play with you and other people. A puppy can quickly become excited and enthusiastic, a puppy wants to play. You can then offer the dog something nice and spend some time together. Move a game back and forth, have the puppy retrieve the toy and bring it back. By playing together you can quickly discover what the dog likes and then you can make a game of it.
Make sure you stop playing on time. When the puppy starts biting, stop in time. Show that you don't like it, use a command like AU or NO. The dog then learns to be careful.
A dog needs clarity (for some dogs it is nice if the owner can predict whether the route he is walking). As an owner you should be consistent with your dog. Therefore, be clear in your way of communicating. If a dog is allowed to do something today, and it is doing it again tomorrow and then it is not allowed, then that is not clear to the dog. Walk regularly in the same environment, so your dog will become more confident and it is also more predictable for the dog he is going to. If you go somewhere else every time, it can cause tension for the dog. Some varieties are very sensitive to this.
The trust you have in each other is very important, you must treat your dog in an honest way. Train in a positive way and reward the dog for doing something right. You can compliment the dog, well, well, give it a pat, this confirms the dog's behavior and this is good for the dog's self-confidence. Reward with your voice and occasionally with a treat.
Sources:
Horn, L., L. Huber & F. Range, " The Importance of the Secure Base Effect for Domestic Dogs – Evidence from a Manipulative Problem-Solving Task " (May 29, 2013)
" Influence of Owners 'Attachment Style and Personality on Their Dogs' ( Canis familiaris ) Separation-Related Disorder "(February 23, 2015) Nagasawa, M. et al." Oxytocin-gaze positive loop and the coevolution of human-dog bonds ", Science vol. 348 No. 6232 pp. 333-336 (April 17, 2015)
www.psychologytoday.com/us/blog/canine-corner/201303/do-humans-serve-safe-haven-stressed-dogs