The recent Oscar awards ceremony, including the event of Will Smith's slapping Chris Rock has made us look at some aspects of Hollywood celebrities' lives.
Celebrities and their personal lives have always been a topic that society wants to know about.
How do celebrities live? What are the most popular celebrity tattoos of all time? (link to Tattoodesignslive)
What do celebrities eat and what types of diets do they go on to stay in shape? (link to laythetable) or what pets do they usually have – dogs, cats?
In today's post, we will see the sensitive and tender side of some Hollywood celebrities.
We will show you The Cutest Pets of Hollywood Celebrities!
Did you know that Hollywood celebrities prefer to adopt a pet because in this way they fight against animal abuse and neglect?
On their Instagram profiles, they are supporters of adoption and many of them collaborate with associations and animal protection foundations.
Find out which ones they are and smile when you see such beautiful images.
Which pet does a Hollywood celebrity prefer: dog or cat?
Dogs tend to be more popular than cats, however, cats also play an important role in the lives of Hollywood celebrities.
The personalities of dogs and cats are very different.
A dog is more sociable and active, while a cat is calmer and enjoys solitude and silence.
Celebrities have a special relationship with their pets
Many Hollywood celebrities show off on social networks their lives with their cute pets.
Some of the celebrities' dogs can't be separated from them for a moment.
Spanish actress Blanca Suarez and her dog Pistacho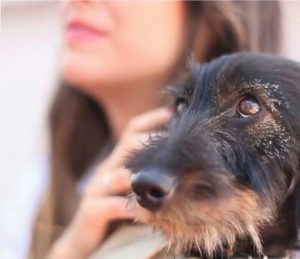 The most sought-after Spanish actress in 2016 is not only a professional but also an animal lover.
Her passion for the furry ones is indisputable.
Her faithful life companion is named Pistacho, and together they go everywhere possible.
Pistacho is one of the most endearing celebrity dogs in the 'celebrity' world.
Instagram account: @blanca_suarez
Herry the dog, the pet of actor Andrés Velencoso.
Here the star is not him, but his little dog.
The actor's dog has his own Instagram account, @herrythedog, where we can see a funny diary of the life of both of them.
Andres and Herry are an enviable couple: trips to the countryside, to the beach, around the city.
Instagram account: @andresvelencoso
https://www.instagram.com/p/CWx8Ly0swX-/
Olga, Madonna's precious puppy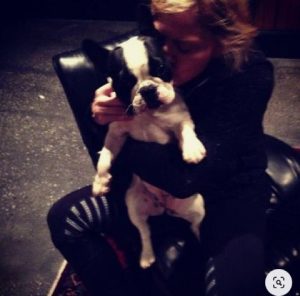 Olga is a beautiful little dog that accompanies Madonna everywhere.
Thanks to the pictures that the Queen of Pop has posted on her Instagram, her pet has also become a celebrity.
Oliver, Rihanna's true love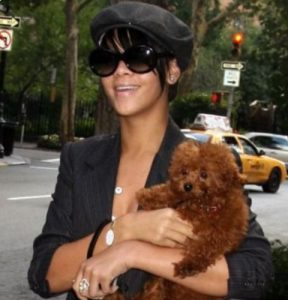 Rihanna's heart has only one owner and his name is Oliver.
He is an adorable little brown Maltipoo dog who has been keeping her company for a few years.
Butters, Katy Perry's tour mascot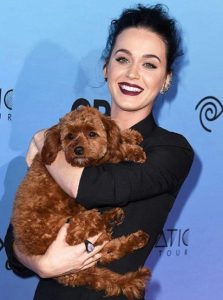 Katy Perry has always been a cat lover, but this puppy has made her switch to the other side.
The creature goes by the name of Butters and accompanies the singer on her tours.
Celebrities are faithful defenders of animal rights
As you have seen, celebrities love their pets and are faithful defenders of animal rights.
Animals are faithful companions that can help us in many personal processes, for example, dogs can help with the grief process.
Do you want to know more about pets?
We invite you to read all the articles with interesting information that we bring in My Social Petwork for you.
Share this article so that other people can get to know these adorable Hollywood celebrity pets.
Related articles:
https://mysocialpetwork.com/dogs-can-help-with-the-grief-process/
(laythetable)
https://www.redargentina.com/the-6-most-awkward-moments-in-oscars-history/
(Tattoosdesignslive)