The perfect name for your dog
Your new four-legged friend is coming soon and you are wildly enthusiastic. You prepare everything for the arrival and you cannot wait for your loyal friend to make the house more cozy. Now think of a name. But how should you start? You already have a whole list of suitable names ready, but how do you choose one definitive name? We are happy to give you a number of tips below!
Choosing a dog name seems easy, but there are a number of tips that you should keep in mind. A name must not only be beautiful, but it must also be practical. Dionicius is a very beautiful name, but it is not easy to call on your four-legged friend every day. There is of course a lot of choice online, in books, in the media … If you remember the following tips, you will quickly find a suitable name!
–Short and powerful : If you keep the name short and powerful, it is easy to understand for the dog and for the other people.
– Clearly intelligible : Choose a name that is clearly understood by the dog. By using clear sounds, it is easier for the dog to remember and recognize its own name.
– Distinguish the name of commands : Because a dog hears sounds and not full words, it's best to choose a name that doesn't look too much like a command. Then the dog cannot be mistaken either.
– Suitable for in public: Of course you will ever have to call your dog in public. It is then best to take a name that is socially acceptable, so you should never have a sense of shame.
– A name that fits the dog and you : It is also important to choose a name that fits the beast and of course the owner. Do you have a big, sturdy dog? Then it might not be appropriate to choose the name 'bambi'.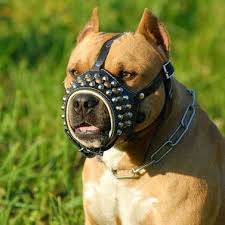 Tough dog names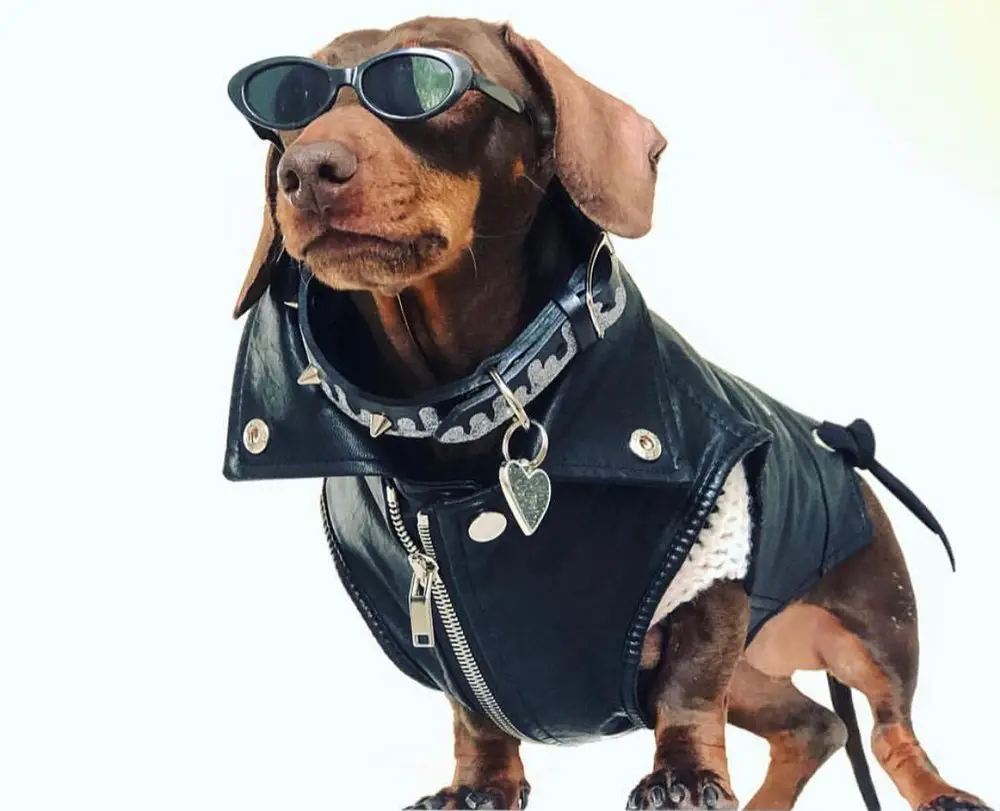 Do you have a tough dog and do you think it also has a tough name? There are also many options in this category! Tough names not only fit with a solid male, but also with a real Boss Lady! For a male these could be names such as:
Barto, Arthos, Boef, Boris, Bruce, Brutus, James, Tarzan or Poseidon. The following names are suitable for a cool female dog: Nikita, Odin, Rascha, Tinka or Zenya.
Tough Dog Names – Rock Bands and Rappers
There are many bands and rappers who like a tough image or outlaw atmosphere.
Some of these names are also great for tough males.
Akon
Arcade (abbreviation for Arcade Fire)
Bruno
Busta
Ceelo
Jayzee
Linkin
Neyo
Outkast
Stormsie
Tayo
Outlaw Dog Names
Outlaw names can make great b> names
Here are some cool dog names for girls and boys that you might like.
Adolf (after the German Chancellor, Adolf Hitler)
Bonnie (as in Bonnie and Clyde)
Clyde
Borden (Lizzie Borden, ax-murderer)
Butch (Butch Cassidy, famous train and bank robber)
Capone (mafia boss of Chicago)
Jesse (Jesse James, robber and murderer)
Attila (after Attila the Hun, renowned tough ruler of Asia and Europe in the 400s)
Vlad (Vlad the Spietser, super tough Russian prince)
Winston (after Winston Churchill, UK Prime Minister during the Second World War)
prisons
There are many harsh prisons around the world that can be a source of inspiration for a good, tough dog name.
Al (after Alcatraz)
traz
Chino (state prison for men in California)
Hatfield (a difficult prison in Yorkshire, UK)
Parchman (the oldest maximum security men's prison in Mississippi)
Sing-Sing (maximum security state prison in New York)
Riker (one of the largest American prisons, located on Riker's Island in New York)
Mo (after Guantanamo Bay)
Tough dog names with meanings
Some names that are traditionally given to people are also suitable as tough dog names because of their original meaning.
Here is a selection that you might like.
Amir – from Hebrew, which means "powerful"
Brendan – from Gaelic, which means 'brave'
Garvan – from Celtic, which means 'rough'
Gunner – from Swedish for "b
Lex – abbreviated form of Alexander, meaning "defender of men" in Greek
Xander
Ozzie – from Hebrew, which means "b>
Stalin – from the Hindu, meaning "man of steel"
Tough Dog Names From History
Ancient history has produced some great names for heroes and tough guys who also make perfect tough dog names.
Atlas – from Greek mythology that carried the world on its back
Ajax – mythical Greek hero who kept the entire Trojan army at bay during the Trojan war
Hades – Greek god of the underworld
Hera – Greek goddess known for her vengeful character traits
Eris – the Greek goddess of disagreement and chaos
Loki – the shapeshifting Norwegian god of turmoil and mischief
Samson – biblical character said to have superhuman strength
Shaitan – Arabic name for the devil
Thor – Norwegian god of thunder
Titan – Greek giants of incredible strength
Scary dog ​​names
If you want to give your dog a very hard name, you may want to consider something very scary.
We think that these fierce dog names are enough to make you shake in your shoes!
Hannibal – after fictional serial killer, Hannibal Lecter
Lecter
Satan
Match
Ghost
Freddie – after Freddie Kruger
Ball
Orc (after the cruel goblins in Lord of the Rings)
Sauron (evil wizard in the Lord of the Rings)
Tough dog names that just sound good!
There are some words that simply sound difficult!
Here is a selection that you might want to consider.
Turbo
ear
sniper
Rhino
Mower
Razor
Rampage
nitro
Kevlar
Hitman
Duke
Bulldozer
Breaker
Champ
Brutus
rough fighter boss
ammunition
Ajej – means "sandstorm" in Moroccan Arabic
Things to remember when choosing tough dog names
If you think you've found the ideal cool dog name for your puppy, there are a few things to keep in mind before making a final decision.
Make sure that the name you choose has only one or two syllables.
Of course you can use a longer name if you find one that you like, but this can make it difficult for your puppy to learn his name and come and call.
If you prefer a long tough dog name, you must abbreviate it to a nickname!
If you already have a dog, avoid choosing a name for your new puppy that is too similar.
Do not give your new puppy a name that is very similar to one of his training assignments!
The name, Grit, is undoubtedly a fierce name for a dog, but it also sounds like sitting!
And you don't want your helpful dog to stay in the park if you really want him to come back!
Try to think of a really unusual and unique tough dog name.
There are hundreds, if not thousands, of dogs called Rambo, Rocky and Tyson!
Imagine the confusion that could be caused in the park and at your local veterinary surgery if you choose a very ordinary tough dog name!
Tough Dog Names – Summary
Even the toughest dogs can be loving and gentle.
However, if you have a bright looking puppy, you may want a name that suits him.
We hope you find inspiration under our list of cool dog names!
If you choose one of our suggestions, you can let us know in the Comments section below.
However, if you already have a dog with a big tough dog, we would like to know!
Names for a dog
Of course you want a suitable name for your newest male quadruped. A male must have a male name that matches the animal. Do you prefer a serious name? Then choose Adam, Adriaan, Oscar, Winston, Bernard or Sherlock. Do you think that a cute name fits your sweet dog better? Take Samba, Snuffel, Leo or Pukkie for example. Of course you can also choose a funny name or a known name. For example, Scooby Doo, Goofy, Snoopie or Lassie. Super nice to call your dog inside!
Names for a female dog
Have you bought a female dog? Then the names may certainly be a bit more  girly . How about Chanel, Nina, Adriana or Shanty. Prefer a more serious name for your dog? Then take Samantha, Tara, Tiffany or Kirsten. But names such as Floekie, Laika, Paris, Zara, Wanda or Dakota are also suitable for a female dog.
Dog names with meaning

You may not just want to choose a name for your special darling. Of course it is always nice to choose a name with a meaning behind it. For your dog, the following names and their meanings are definitely worth choosing:
– Casey : means 'brave' and is derived from Celtic
– Lupo : is the translation of 'wolf' into the Italian language
– Murphy : a name for a dog who loves water, because it means 'sea warrior'.
– Rex : means "king" in Latin
– Sven : means "boy" in Scandinavian
– Tygo : is a Greek name meaning "happiness" or "
– Zico : Derived from "Chico", a Spanish word for "little boy"
For a female dog there are also a lot of names with a nice meaning:
– Aina : derived from the Catalan name Anne, also means 'gracious'
– Alice : an English name with meaning 'noble' or 'friendly'
– Bijou : French name for 'jewel' or 'jewel'
– Donna : the Italian word for 'lady'
– Eden :
Fleur : the French name for 'flower'
– Jenny : the English name for 'the white', but it also means 'honest'
– Kira : a name of Russian origin that means 'sun'
Top 10 dog names
It is of course always nice to know which dog names are in the top 10. For the male dogs this is the top 10:
1. Diesel  
2. Jacky  
3. Max  
4. Spike  
5. Finn  
6. Boris  
7. Floyd  
8. Max  
9. Sam  
10. Rex  
For the female dog, the top 10 looks like this from:
1. Luna  
2. Lola  
3. Lady  
4. Isa  
5. Dana  
6. Noa  
7. Jaimy  
8. Laika  
9. Chanel  
10. Indy 
Hip dog names
Nowadays, names of famous people are seen as hip dog names. It is of course always nice to call in the name of your favorite singer, actor …! Hip dog names for a dog are, for example, Boy, Bowie, Leonardo, Jackson or Bond. Jessy, Adrianna, Sandy, Zoë, Zara or Joy are a hip dog name for a bitch. Times change very quickly, so every day other hip names can be added.
Separate dog names

A dog name must be special. So why not choose a very special name for your four-legged friend? This can range from Scooby Doo, Alien, Tinki, Bojka and Zazoo to DJ, Djoeka, Mirai and Muffin. You can make the dog name as crazy as you want! Every animal is unique and that also applies to the name.
After all this inspiration for your dog or bitch, you can now start looking for the suitable name for your four-legged friend. With the tips above and the numerous examples you will find the best name for your pet in no time. Good luck choosing!
Biblical Dog Names in Pop Culture
Featured Famous Dog With a Biblical Name Barabbas When you think of the name Barabbas, you think of the notorious criminal mentioned in all four gospels of the Bible. Barabbas was chosen by the crowd to be released over Jesus Christ. Therefore, it is amusing that in the movie, My Dog, the Thief, had a lovable Saint Bernard named Barabbas.
The movie was released in 1969 and starred Dwayne Hickman as Jack Crandall and Mary Ann Mobley as Kim Lawrence. Jack was an air-traffic reporter who finds out that his partner and best friend, Barabbas, stole a priceless necklace from a group of jewel-smugglers. Throughout the movie the antics and tricks done by Barabbas keep you laughing and make you fall in love with the large canine crook. The movie aired as a two part episode on television on September 21, 1969 and September 28, 1969.
Actress Alicia Silverstone also had a dog with a biblical name. Her Rottweiler-Pitbull-Doberman mix was named Samson. Silverstone stumbled across Samson in East Los Angeles while she was filming True Crime, a detective thriller. When she found Samson, he was cut, bleeding and emaciated. After nursing him back to health, Silverstone decided to keep him.
He became one of her five rescue dogs. While filming Clueless, Silverstone was able to get Samson a cameo appearance. With her love for Samson and her other rescued pooches, she has opened an animal shelter named Stone Haven on her estate.
Actor Bradley Cooper has stated on several occasions that his dogs are part of his family. In an interview to People magazine in 2009, Cooper stated that his dogs are his kids. Samson, a German Shorthaired Pointer, was Cooper's constant companion for several years after saving the dog from being euthanized. When Samson passed away at the ripe old age of 15, Cooper was devastated and found a way to always remember the love and devotion they had for each other.