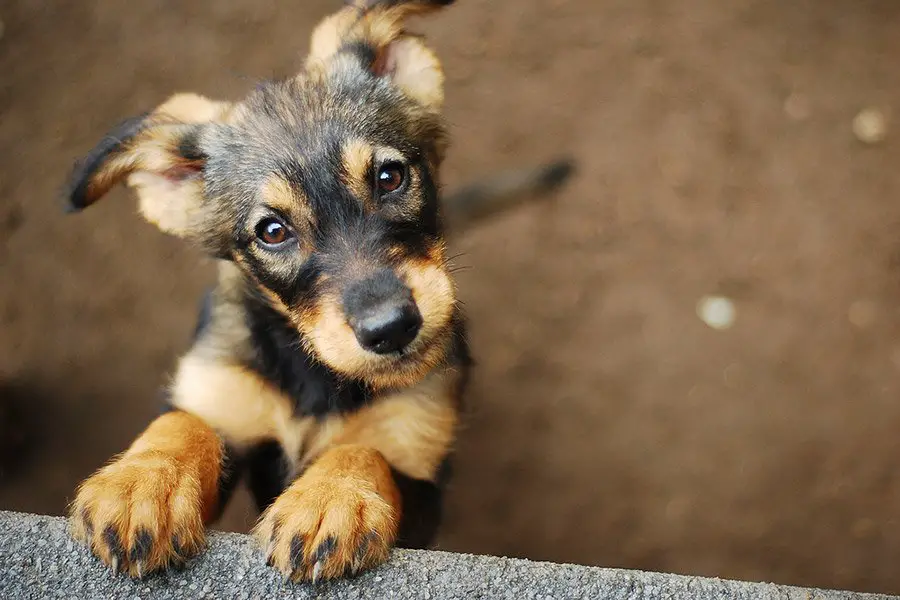 We find shelter dogs of all shapes and sizes. They may come from the Netherlands, but in recent years we have also seen more and more foreign dogs.
Everyone deserves a safe home. Also the animals that are not so affected on the way.
But is adopting a shelter dog safe? Do they often have behavioral problems?
And do you get the right information from a foundation or asylum? And enough guidance?
To prepare yourself well, you will receive all information about asylum dogs in the Netherlands from us. or childcare for a nice, new home. They can have lost their house and owners due to all kinds of different circumstances.
Think of owners who have money problems, too little time or (serious) health problems. Problem behavior in the dog may also have arisen.
This is often caused by mismanagement around the dog, mistakes in training or a traumatic experience that is not properly supervised. Sometimes a situation arises around the dog that can no longer be resolved by the owner.
In this case, in the Netherlands, a shelter is often contacted first. Some dogs are then eligible to be officially donated. The owner pays a one-time contribution of € 70 to € 100 for this, which can differ per shelter.
The shelter then takes care of the further care and costs of the animal. They will make the animal available for a new adoption after a few weeks, if they deem it ready.
Shelter family
Not all shelter dogs are in the shelter itself. Most shelters or shelters (largely) offer a kennel environment in which the dogs are kept. Research has shown that this can be very stressful and even traumatic for a dog.
This creates a higher risk of developing or worsening problem behavior.
Therefore shelters are often used. Here the dog lives (temporarily) in people's homes, to be adopted from here.
We also see this a lot with shelter dogs from abroad.
Asylum dogs from abroad
Because dogs are not only in the Netherlands looking for a new home. In recent years, the trend has arisen to bring foreign (stray) dogs to the Netherlands en masse, to give them a new home here.
The move to the Netherlands often has to do with cultural differences around animals in the country of origin. The situation in which the dog was found also often plays a role.
Sometimes it is not possible to find enough interested parties abroad who meet the requirements for relocation. That is why the dogs are brought to the Netherlands. Our country spends a relatively large amount of money on pets, which usually live one-on-one in our house.
Points of attention when adopting a shelter dog
Are you unsure about a shelter dog? Then call the local shelter or shelter and take a look around without obligation.
It may seem a bit overwhelming, all those dogs in cages.
But often there are also good experiences between all the tumult. For example, that dog that immediately gave you a lick over your hand. Or the connection you felt with that anxious lebas in the back of his loft.
The staff can show you around and answer all your questions, so that you can think about it at home.
Sometimes this works differently at foundations. Often you only see a dog through a profile on the Internet and here and there on a video. It is therefore wise to get enough real acquaintance time. Preferably this takes place via a shelter (address). Suppose you become interested in a specific dog. Or you just want to receive more information. What should you pay attention to?
Provision of information
It is extremely important that you receive enough and correct information about the dog and its adoption from the people of the shelter or foundation. This is indispensable not only for you as the owner, but also for the dog.
An unsuccessful placement due to unforeseen problems can be traumatic for both of you.
Therefore, make sure that you always have the opportunity to ask your questions . You should also get a sufficiently comprehensive answer to this, and truthfully.
Better that people honestly admit that they don't know something about the dog, than that they make the story more beautiful than it is. This can greatly reduce the chances of a successful placement, which is very stressful for both dog and interested party.
Health
In addition, be sufficiently informed about the health and medical background of the dog. The importance of completeness and fairness also applies here.
If necessary, transfer agreements about this on paper. Always have an adopted dog checked by a vet after the first week.
Behavior
Also with possible (problem) behavior. The chance of a successful placement, without accidents, is much greater if you are well aware of any details.
This includes the background of the dog, any fears, disorders and training or therapy required.
Placement agreement
In addition, make good agreements with the asylum or foundation about the adoption procedure.
Is there a practice period? Usually this is 2 weeks to one month.
And what if it doesn't work?
Do people come by to check the home situation and the dog's frame? If so, does this take place unannounced or do they call first?
What are the adoption costs? When and how should these be paid?
Adopting costs of a shelter dog
The costs of adoption can vary greatly. This does not only have to do with the type of shelter or foundation. It also differs what falls within this adoption price.
In some organizations the costs for a neutralization (castration or sterilization) and the correct vaccinations are included in the adoption price. For young dogs, the price of chipping is often added.
For an older dog you usually pay around € 100 adoption costs.
A (young) adult dog is more expensive, usually around € 200.
A puppy between 4 to 12 months old often costs € 300 to € 350. If they are younger than 4 months, the price is around € 400.
Foundations are often cheaper than (official) shelters. But be aware: a foundation is very easy to set up and offers no guarantee of expertise and reliability.
Volunteers usually have a good heart and carry out their activities through hobby and charity. However, there is much less national control with these types of organizations and there is no need to have a paper in animal care.
This is the case with official animal shelters.